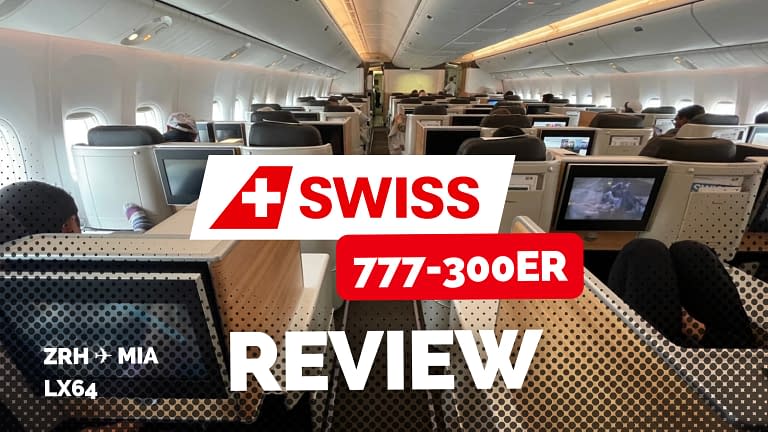 How does Swiss Business Class stand in 2023? Welcome to this week's trip report, in this opportunity from Zurich to Miami, on a Swiss Air Boeing 777-300ER. I was connecting from an earlier flight the same morning, so my trip originated in Copenhagen.
Travel Hacks & Personal Finance
Trending Now
Hey there!
I want to help you fly, go on adventures, and travel around the world for (almost) FREE. I've spent the last 15+ years travelling around the world, and took over 550+ flights.
Hope you enjoy the blog!
Here's my latest Lendo review, 2023 edition. After I wrote about the best ways to compare loans in Sweden, I got tons of questions about Lendo, and how it compares to Advisa, for example. I decided to do some extra research and write this article to help clarify some aspects.
My card just arrived in the mail, so check below for fresh pictures of my Plutus card unboxing! If you are new to the blog, I'm using Plutus to get free Spotify and free Netflix every month using their Plutus Perks.
Join me in unboxing my Wise Eco Card! A few weeks ago, I wrote about the new Wise eco debit card made of sustainable materials and shared every step of how I ordered my card for €6. I now got the card delivered, so I attached some pictures below of how it looks and feels.
Påmind is a new free service that helps people in Sweden to review ongoing subscriptions and contracts.The innovative part about Påmind is that it connects with your BankID and queries and summarizes your services from different companies. It also helps you renegotiate the terms or find solutions (alternative services) in a few seconds. Let's have a look at how it works.
Time for an updated Wise Review 2023 edition. Wise is stepping up the game this year with a completely new branding, offering more sustainable eco debit cards, faster transfer rates, and giving you interest on your multi-currency account. The result is a convenient and maintenance-free account perfect for sending money internationally and traveling.
HEADS UP! SAS is offering a new EuroBonus points discount of 30% to several destinations, including Malmö, Åre/Östersund, and Ängelholm. Make sure to take advantage of this offer by booking before March 20th, 2023.
I recently visited the Star Alliance Lounge Buenos Aires at Ezeiza Airport while waiting for my Lufthansa flight back to Frankfurt. I was pleasantly surprised to see a wide range of options (including vegan and vegetarian). The lounge was recently renovated and hosts cardholders from programs like LoungKey, PriorityPass and some bank credit cards.
Do you remember we mentioned SAS Summer 2023 plans some time ago? Well, it's getting real! Scandinavian Airlines will expand its flight offerings this summer and autumn, adding ten more routes and increasing frequencies to accommodate growing travel demand. Starting in June, the airline will also resume its Tokyo service.
I'm no expert, but I'm glad to help 🙂
I love flying, and I run this blog for fun. I committed to keeping it ad-free, to preserve a smooth experience. If you would like to contribute, many of the links I use here are affiliates, which means that I get a small commission, at no extra cost to you.
Thanks for supporting the blog!