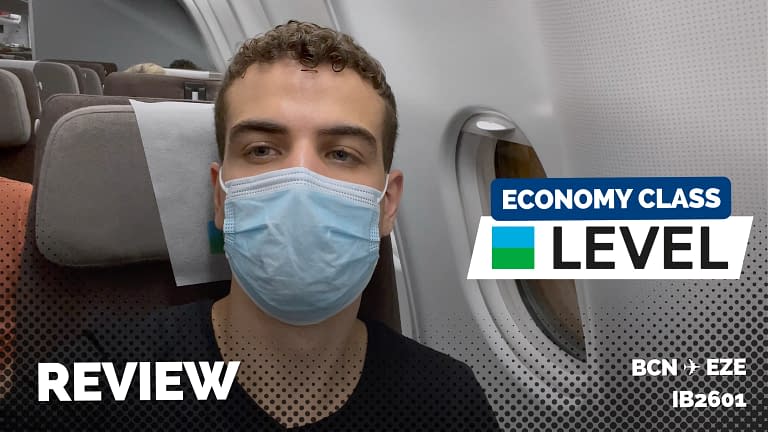 My recent experience in Level Economy Class from Barcelona to Buenos Aires: Crossing the Atlantic for €350.
Travel Hacks & Personal Finance
Trending Now
Hey there!
I want to help you fly, go on adventures, and travel around the world for (almost) FREE. I've spent the last 15+ years travelling around the world, and took over 550+ flights.
Hope you enjoy the blog!
Plutus added ChatGPT and Twitter Blue, totaling 20 new perks for the Plutus card.
Giving a little bit more time, Plutus extended the difficulty adjustment until July 1st, 2023.
After 25 years, Nordic Choice Hotels is now Strawberry. The rebranding is finally complete and the new website has officially launched.
Just announced! Amex increased sign-up bonuses on most of their cards including the SAS Amex Elite, SAS Amex Premium, Amex Platinum and Amex Gold.
Here's my quick test on how to use Google Bard to book flights and possibly leverage the tool to get better, cheaper, and more informed options.
In Sweden, there are 500 ID hijacks every day, one every 3 minutes. Here are some of the best ID theft protection services you can use to get protected.
In this post, I cover my Delta 737-800 First Class flight from Miami to Boston. I booked it last minute for 34,500 Delta SkyMiles.
It's Perks Thursday, and Plutus just announced the release of 7 new Supermarket Perks, including Asda, Rewe, Edeka, Albert Heijn, Mercadona, Pingo Doce, and Carrefour.
I'm no expert, but I'm glad to help 🙂
I love flying, and I run this blog for fun. I committed to keeping it ad-free, to preserve a smooth experience. If you would like to contribute, many of the links I use here are affiliates, which means that I get a small commission, at no extra cost to you.
Thanks for supporting the blog!